Who we are ?
New Experience at Saffron Restaurant
Saffron Restaurant on East Franklin Street has had a face-lift. For the past 30 years 1301 East Franklin Street has gone thru many reincarnations and this one is truly the most colorful and delicious. "It's all about the experience" says Terry Melville, who masterminded the rejuvenation of Saffron n Restaurant along with Saffron's Baleinder Bhupal, better known as Binda to his loyal customers. Vivid n-colored walls and doors of Mango Orange, Kashmiri Hot Pink and Bombay Yellow, trimmed in Peacock Blue replace the formerly drab off-white and brown decor.
The redesigned dining room is more open, yet the new leather-tooled paisley booths create an intimate and cozy setting for quiet conversation while guests enjoy the aroma of classic n spices filling the air.
The new Saffron's Bollywood Bar includes a flat-screen TV playing Bollywood music videos, bringing a glimpse into the wildly eccentric pop culture of today. While enjoying traditional northern n food, diners are entertained by Kajol, the n's hottest beauty singing and dancing with the handsome and multi-talented Shanrukh.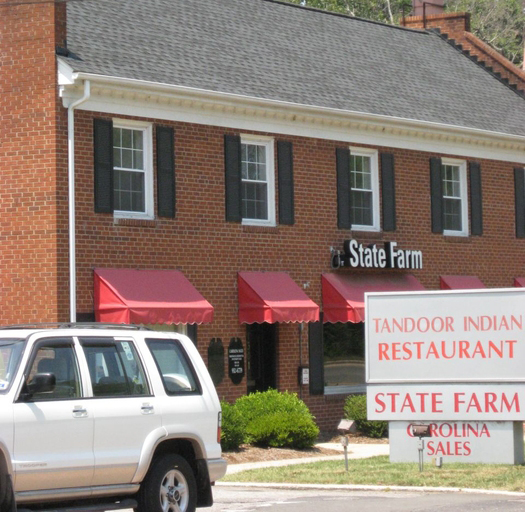 Wednesday nights at Saffron is Bollywood Night with a special serving of Bollywood Thajis and showings of Bollywood Videos.
While the menu mainly focuses on dishes from Punjab, northern 's agricultural region, a new selection includes such delicacies as Saffroni salmon, a delectable mixture of ground spices cooked in their Saffroni pit clay oven. The new Bollywood Thaji is a house specialty, which includes a mouth- watering assortment of n dishes served on a silver platter. The menu features a wide selection of vegetarian and meat dishes with spices for everyone's palette.
Also new is the special children's menu with Mild Curry for Beginners and Saffron Chicken Tenders, all with just the right amount of spice and portion.
To top off the evening the new dessert menu is a fusion of American favorites mixed with exotic Indian flavors -- Mango Chutney Cheese Cake and Chocolate Coconut Cheese Cake --are just some of the sweet endings guests are offered to complete their unique n dinning experience at Saffron n Restaurant.